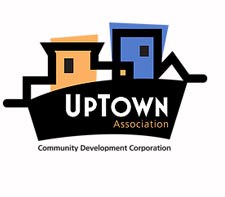 Nestled conveniently between the Central District and the Old West End, UpTown is a celebration of Toledo's dynamic culture and community. With a rich history that dates back to 1855, UpTown has seen a resurgence over the past 20 years, establishing itself as the heart of a homegrown artistic renaissance while drawing in new businesses, restaurants and residents to a part of town that's primed for lasting growth.
In 2014, the City converted 15 abandoned plots into a sprawling 2.5-acre urban park. Dubbed UpTown Green, this park represents everything the UpTown neighborhood is about––a dedication to sustainability, a design for the future and a duty to preserve.
For more information on Uptown, click here.